Quality Matters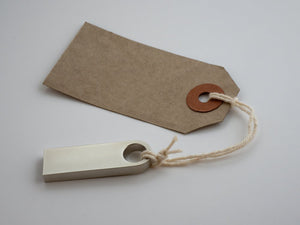 by Lisa Diesel
Marketing materials, including promotional products and even your company's stationary – business cards, etc. – are valuable tools for you to communicate organization values to the public. At PROMOrx, we say all the time, "Details Matter." And boy do they. Quality Matters. Whether your business is large or small, the decisions you make in terms of the materials you put out to the public that represent you tell your story, and if you don't think that people are paying attention – they are. Let me give you a few examples.
My son does karate at a dojo in our small town. There are five karate dojos in town, so the owner has to compete for business. He does a lot of marketing, does classes at the schools, does demonstrations at the schools, has back-to-school specials, etc. His is a typical small business – and in terms of his promotional products, he has a tendency to focus on price first – though he wants good quality. He ordered backpacks from an internet supplier (not PROMOrx.com). He said they looked good online and I am sure he got a good price. He gave them out at his annual open house as raffle prizes. The kids who won them were super excited, and my son was one of them.
But after less than a month of use – the zippers busted open – all of them. So instead of getting what should have been a years' worth of marketing from his investment in these packs – he got less than a month, because the quality of the zippers was really low. What's more, that low quality association gets attached to his school – and when you spend money on marketing swag, the last thing you want is to leave a bad taste with your target audience.
Even the smallest details contribute to the impression that you make as a business to your customers, patrons, or patients. We are always telling people to get the digital proof so that they can double check the imprint – make sure that everything lays out exactly as planned. Once the imprint is on the promotional product, it is done – if it is not as you expected, make the change before the printing is done.
I was at the doctor the other day, picking up a business card for a friend, this one really stood out to me. The fact that the doctor either did not notice it, or did not think that it was a big enough problem not to send these cards back to the printer for a re-do was a big surprise to me – and actually made an impression.
What other details don't matter to this practice? 
Vickie had this lip gloss sample from a supplier – she liked it and was thinking of adding it to the website – but after reviewing some of the details, she reconsidered!
It should be micro-crystalline (perhaps nobody but former spelling bee champs would catch that, but details do matter!).
We know that businesses faced with tight marketing budgets are left feeling like they have to make a choice between quality and price every day. Having been on both sides of this dilemma myself many times – I have to tell you – you want to take a stand for quality (even if it means cutting quantity.) We have painstakingly chosen the best quality marketing items at each price point and we will work with you to make sure that you get the best promotional items you can for your budget.
Working with marketing professionals helps you make the most of your marketing budget and make sure that you don't make the costly mistakes of picking what looks good only to find out that the zippers bust after only a few uses.
Visit our website for some great holiday ideas: www.PROMOrx.com or call 888.553.9569, extension 3 to schedule a complimentary 15-minute consultation with an MD* Marketing Doctor!