007 + Bond = 2 Earth Friendly Greenies?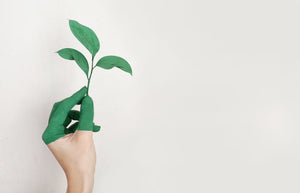 What a fabulous surprise from the wonderful Beth Bond at
Southeast Green
-- a fellow greenie! Beth says we're all 'shades of green'. She's dark green and I am, too. I love her scope/video!
HOW WE KNOW EACH OTHER: Beth and I *met* on twitter on a Shark Tank Friday. With 007 in my mobile phone number (and
twitter bio
) and Beth's last name which is 'Bond' --- well, a connection was a given even though we don't live in the same city. Ahh, the power of social media! 
Beth is talking about some of the green promotional products I shared with her. Seriously, I didn't expect her to make a periscope/you tube video/blog entry. 
Complaining? Not me!
It's neat to hear someone else's take on earth friendly giveaways.
Thank you so much for this wonderful video, Beth! 

Blogger
: Vickie MacFadden, the PROMOrx.com owner. I'm a tell it like it is Southerner who loves apple butter (when there's enough cinnamon), red convertibles and you'll always find me wearing something purple.
  I've been recycling and
calling out greenwashing
for years. And yes, I have a
reusable bottle
! 
 Vickie at PROMOrx dot com  
888.553.9569
x 3